open for the summer season 2019
Shop and explore!
Nowhere else will you find this unique combination of goods and displays.

The geology… Room of Curiosities are OPEN!
Our FREE Civil War Museum, Soldiers and Citizens, is OPEN now.
Check our Facebook page for updates.
We were chosen as "Best Look at the Green Mountain State" by Yankee Magazine!

Contact New England Via Vermont today!
what we offer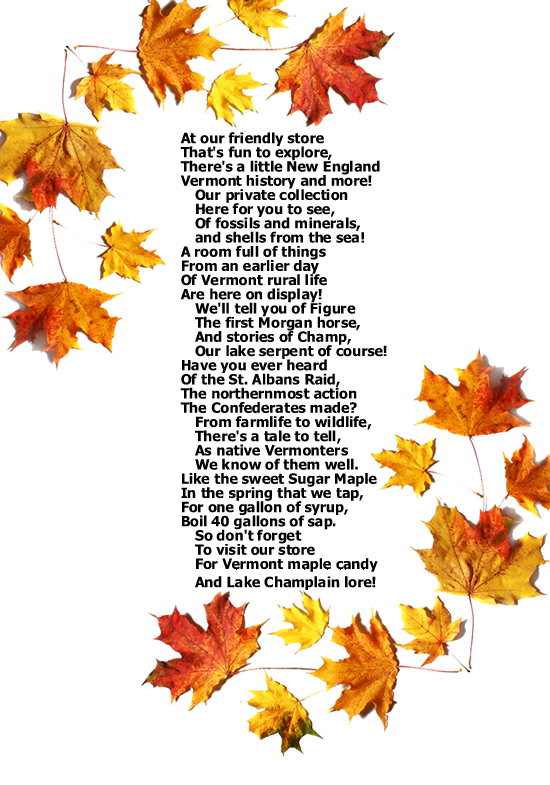 Heritage Music CDs


Civil War Books & Music


Rocks, Fossils, Sharks' Teeth, Geodes


Puzzles, Cookbooks


Greeting Cards